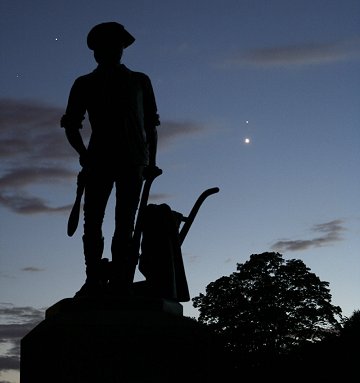 Minuteman with Saturn and Venus
A nice picture from Spaceweather.com
here
.
The planets (Saturn and Venus) will be 1 degree apart this weekend.
Science dude has the scoop
here
.
"When Venus passes south of Saturn July 1, it will mark the closest conjunction between two bright planets this year. The two planets will drift more than 2 Moon-widths (1°) apart just 1 night later. By July 7, Venus and Saturn will be separated by almost 8 Moon-widths (4°)."
By the way, Atlantis is ready for its piggy back ride to KSC via 747
here
.